Yesterday, me and my friends went to pick up my cousin from boarding school. She had just finished her board exams. So on the way home I thought it'd be great to visit an amusement park about half an hour from Chennai.
It was already 4:30 pm when we got to Queensland Amusement Park. I had been here a couple of years back so I knew it was famous for its water rides. But unfortunately all water activities were closed by 4:30 (except for the boat ride). So we had to make do with things like roller coasters and bumper cars.
The guides there advised us to first take the ropeway that went all the way from one end of the park to the other. We figured we just didn't have the time so we took the boat ride instead.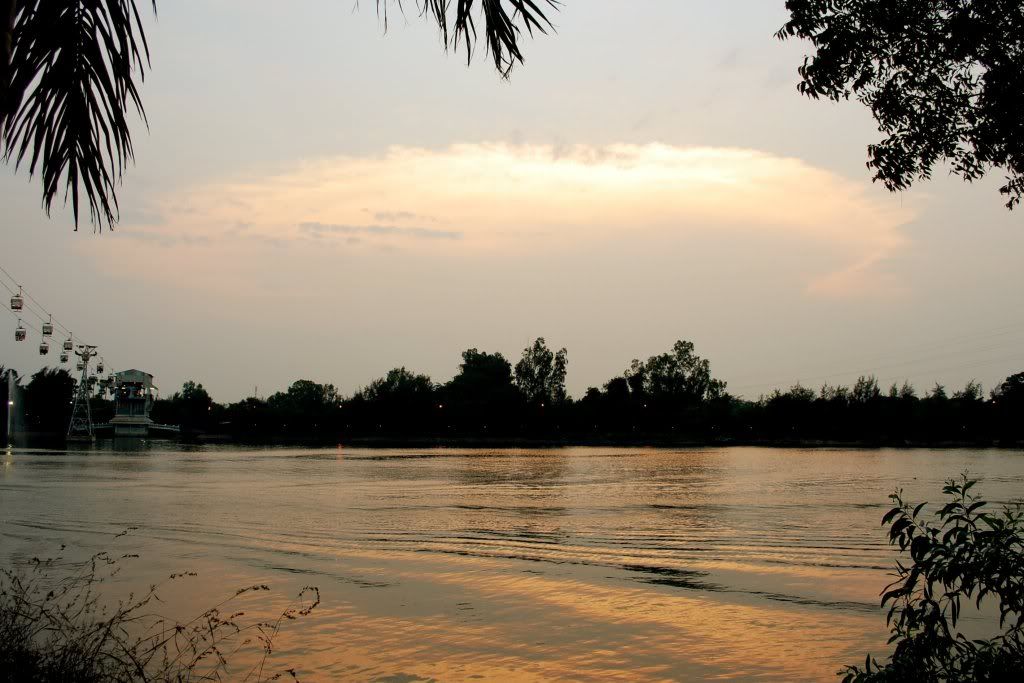 As I said I've been there before, I know how different and great it was to see the whole amusement park from above. Too bad we didn't have the time. The guys would've liked it...
... from above, everyone underneath: like busy ants under the setting sun. Too bad they missed it.