Christ the King Church
(better known as the Loyola College Church)
was designed by an Indian architect named S.A. Gnanaprakasam Pillai and construction was completed in 1933.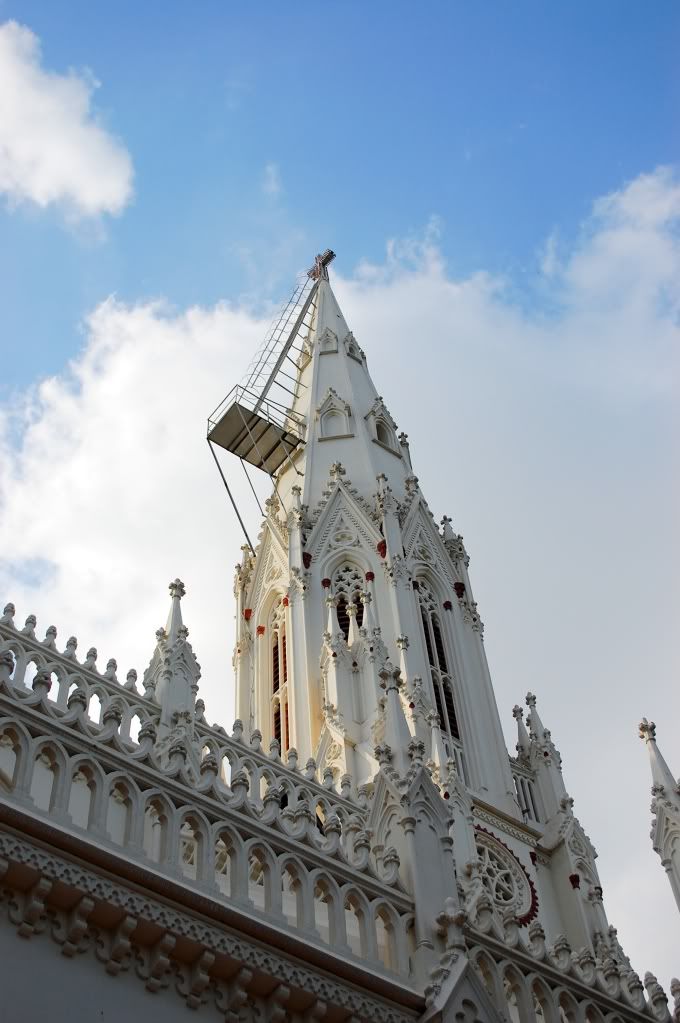 The church is located at the centre of the Loyola College campus in Chennai. Because of its Gothic style architecture - the pointed arches, the ribbed vaults, rose windows, three-aisle naves and the flying buttresses it stands out from the other churches in Chennai.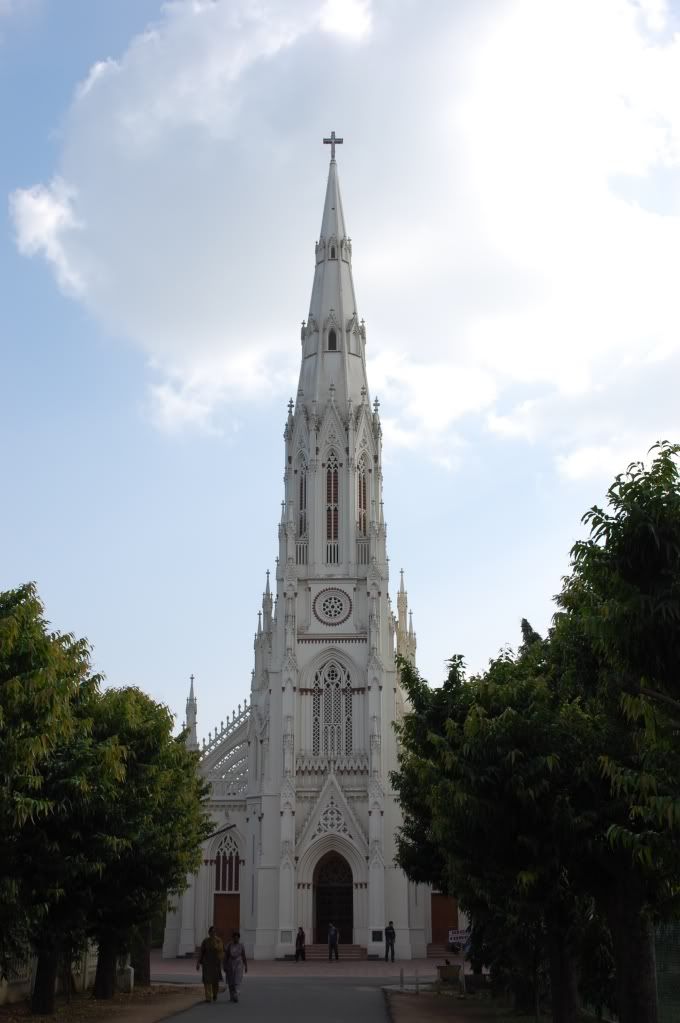 The spire of the building reaches to an incredible height of 157 feet from the ground. The church building occupies an area of 9,000 sq ft, with the length and breadth 150 ft & 60 ft respectively.