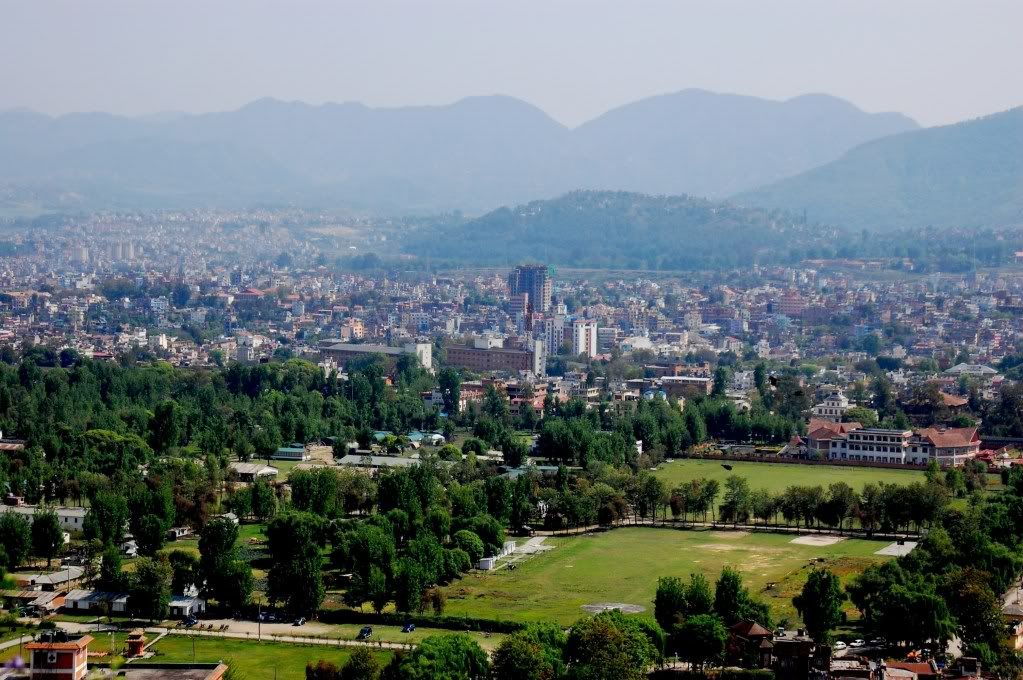 Hello again! Apologies for the fifteen month gap in updating the site. I was too occupied with work and college activities that maintaining a blog was something of a luxury I couldn't afford. But that's in the past so hopefully things will be different.
Anyway, thanks for dropping by. If this is your first time here then I'd appreciate your valuable comments and hope you visit again.
So coming to this post, this is about my most recent trip. This is the story of my stay in Kathmandu, the capital of Nepal.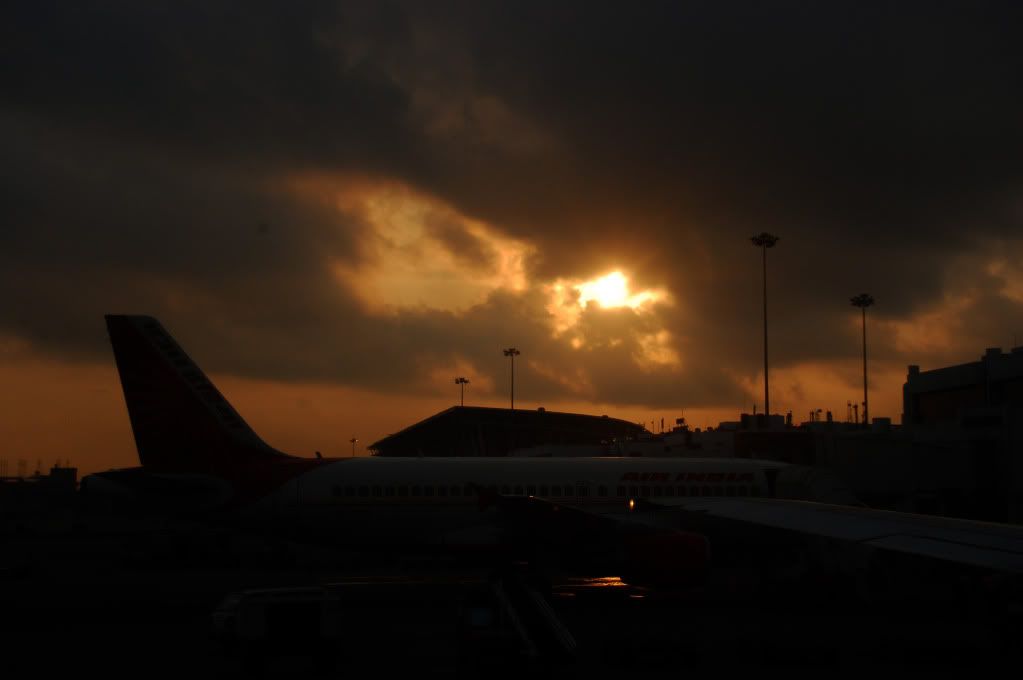 I left Chennai just as the sun was up. And before the heat and humidity could catch up I was on my way to Delhi. From Delhi, it was a short trip to Kathmandu.
I was told the cold months of winter had given way to a much warmer weather. But looking down from the airplane window I could see it was going to be very different from the hot tropical climate of southern India.
"Tribhuvan International Airport" the signboard read. I later learned that Tribhuvan was a king of Nepal whose rule saw the opening up of the Hindu kingdom to foreigners and ushered the process of modernisation.
My brother was waiting for me outside the with his son. I hadn't seen them for almost a year and a half. Him being a missionary, we rarely see each other. It was raining outside and very cold by Chennai's standard. We took a taxi and drove to my brother's place in Bagdol, a few minutes' drive from the airport.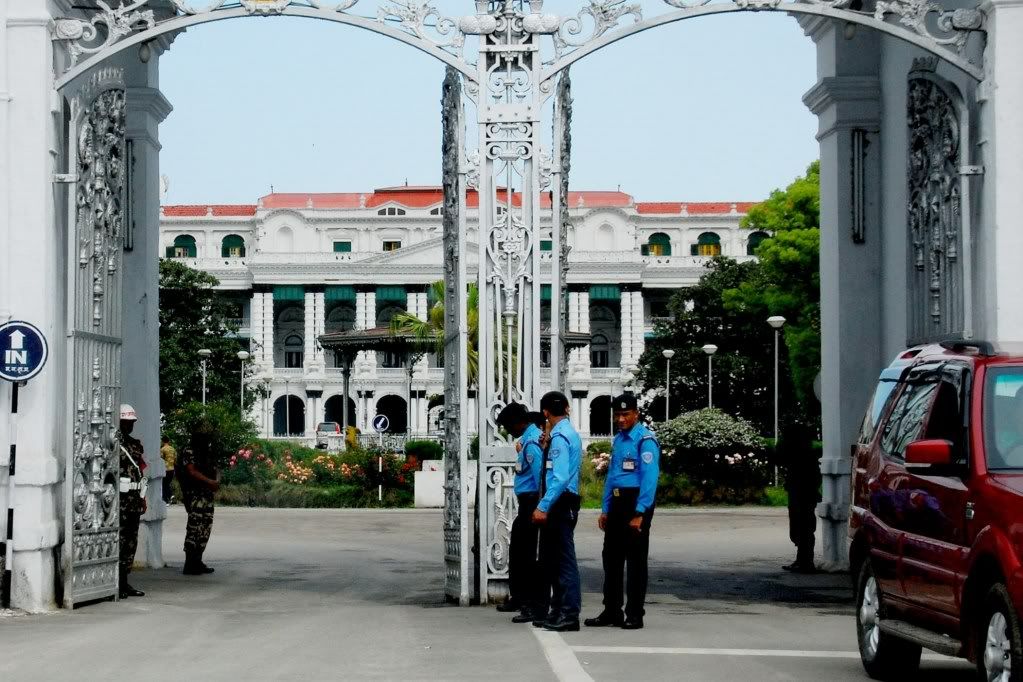 Driving through the streets one could not miss the air of political instability that has gripped the once Hindu kingdom. Even as I write this, there is talk that the Prime Minister is going to step down.
We could see soldiers every now and then, especially on major traffic junctions. The traffic police though, were more concerned with checking driving licences and registration numbers than directing traffic which was a little less than chaotic. However, a remarkable thing I noticed was that women were often seen in uniform - a clear contrast from other nations of south Asia.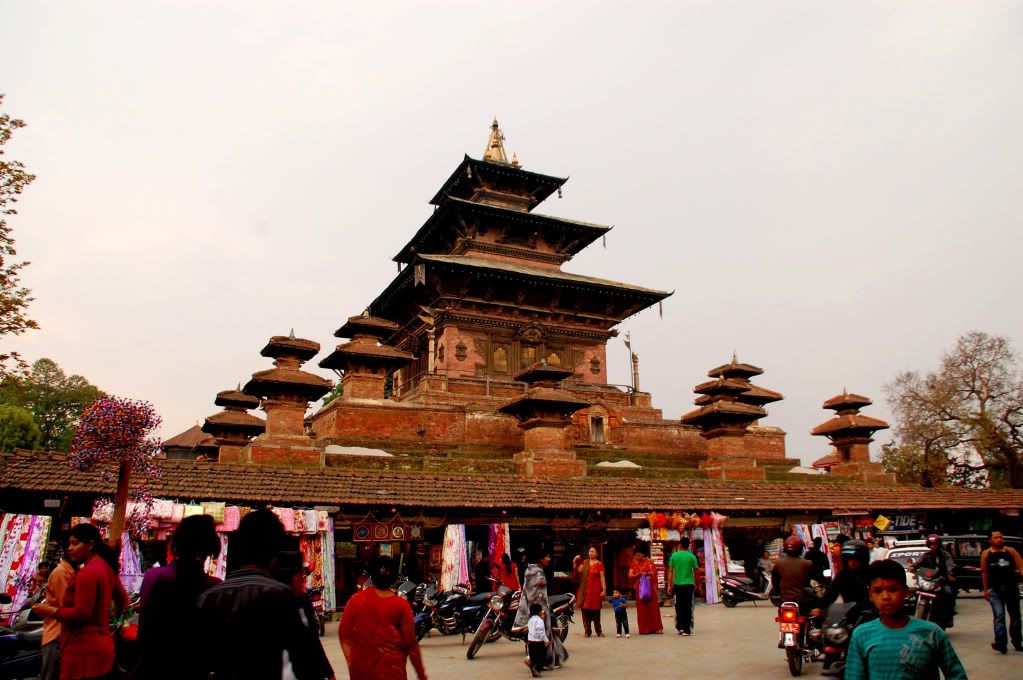 The kings of Nepal built majestic palaces for themselves. Although instances of influence from neighbouring kingdoms are present, the styles of architecture adopted are unique to the country, gracefully merging different techniques to create a truly Nepalese style of architecture.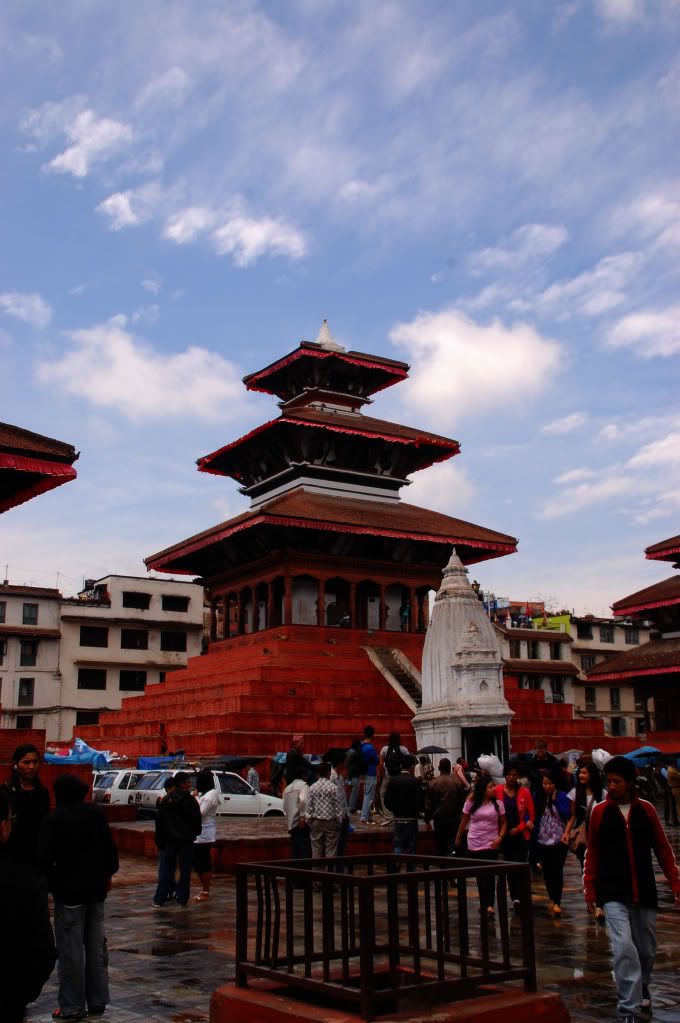 Hinduism and Buddhism are the main religions in Nepal. As such, many temples and shrines can be seen throughout the capital. These attract thousands of devotees as well as tourists. However, with the opening up of the country, missionaries have now openly began preaching and a number of churches have sprung up in many parts of the country.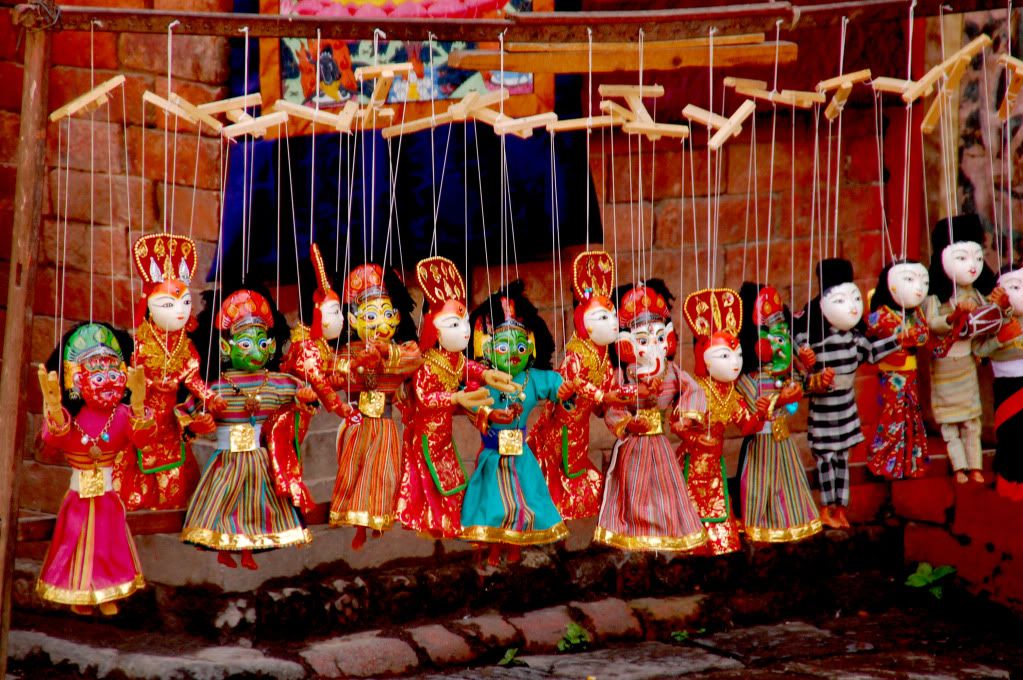 Tourism is a major earner of foreign exchange for the people of Nepal. Foreigners mainly come for the scenic beauty of the countryside as well as the mountains which are among the highest in the world. Selling souvenirs, like the puppets above, provide livelihood for many Nepalis.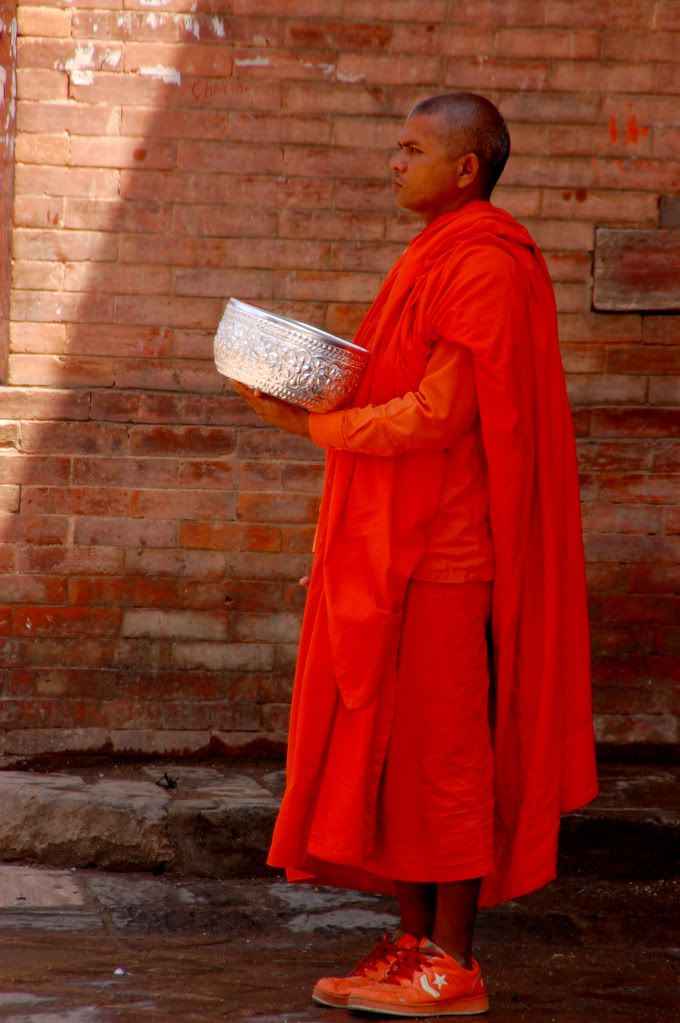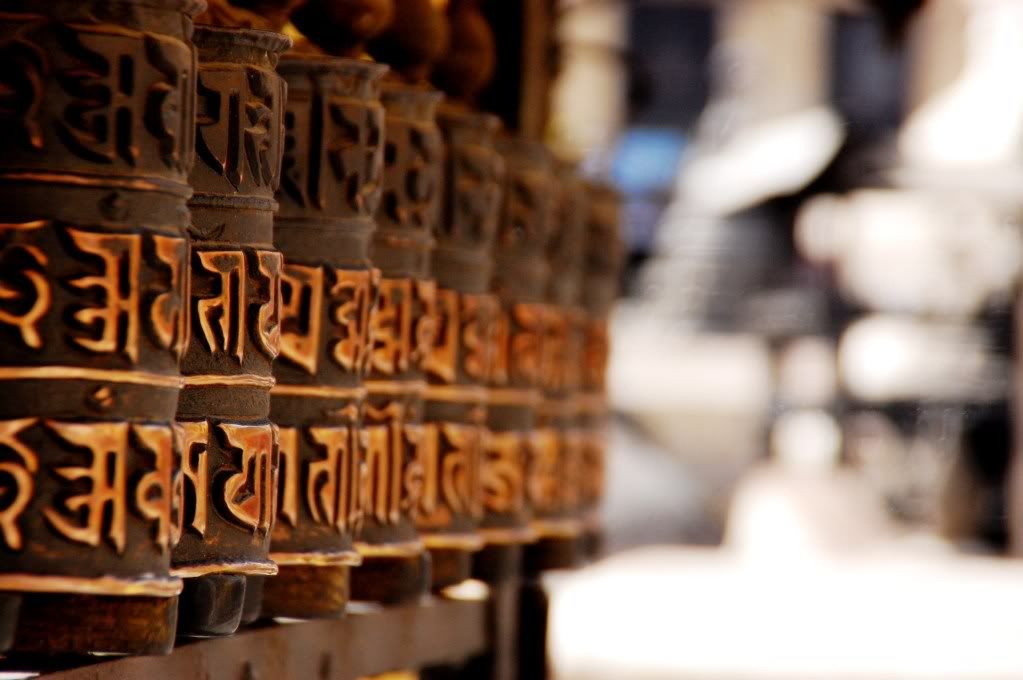 Many of those who visit these religious sites are devout pilgrims. Though today a secular state, Hinduism and Buddhism still have their hold over the country.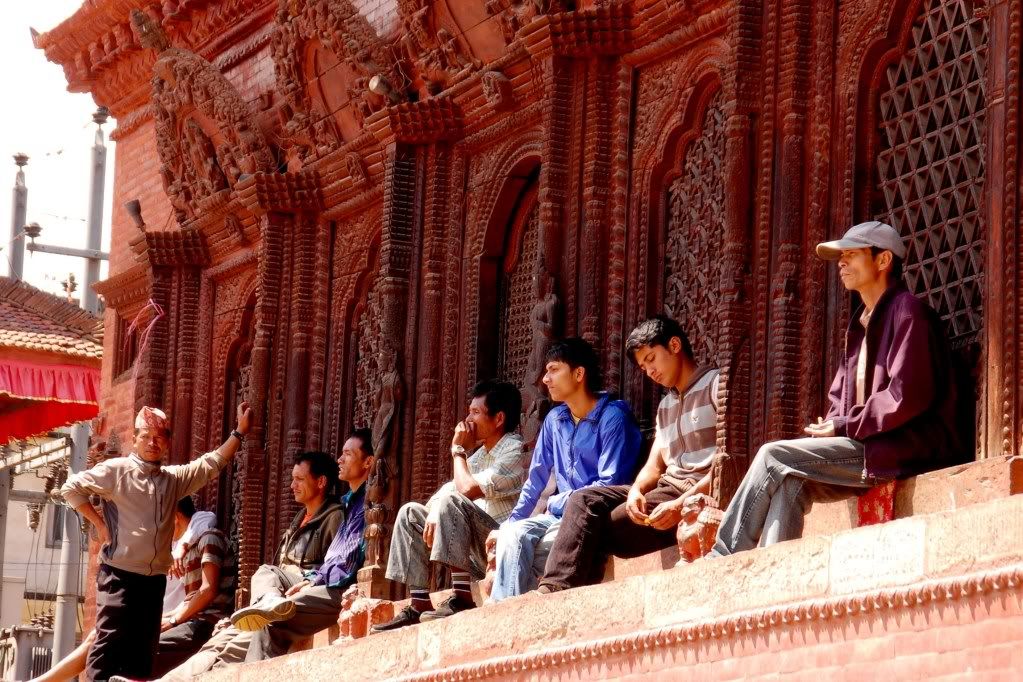 The day I reached Kathmandu was the first day of 2062 in the Nepali calendar. The country is also 15 minutes ahead of the Indian Standard Time.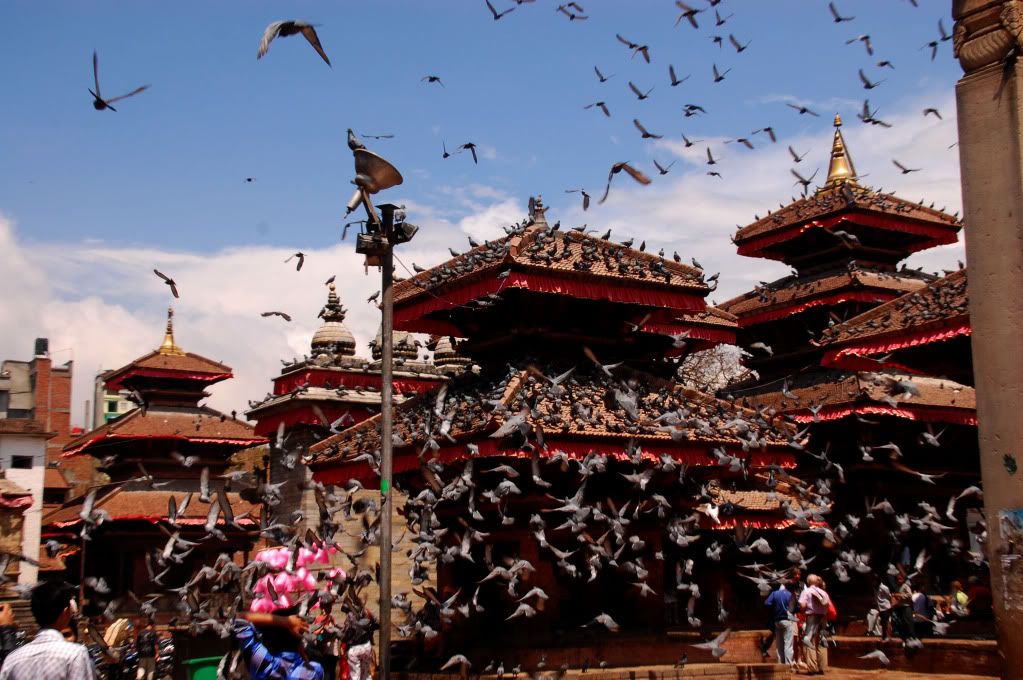 Being short of power supply the government made a somewhat novel arrangement. A timetable was made available to the people showing the hours when power was cut. My brother told me this made the power cuts a bit more bearable as they knew when and how long they were going to have electricity - which was often four to eight hours a day.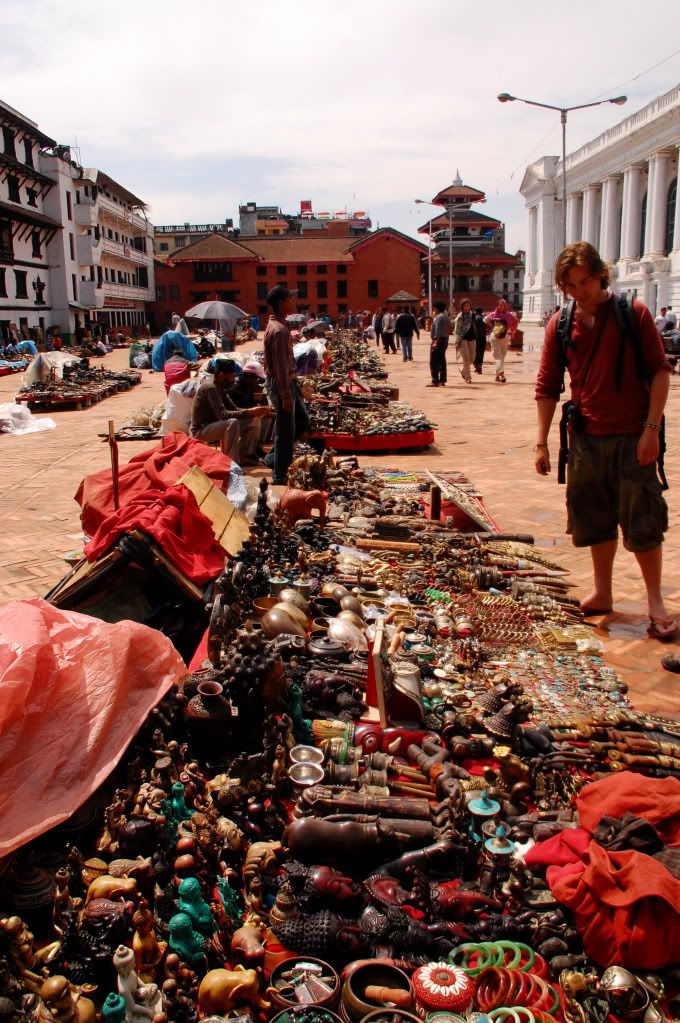 Shopping was another great experience. You could find a bargain for almost everything. And I couldn't resist the camera lenses! You won't believe the prices! I've already made a mental list of what to buy if I ever get to visit the country again.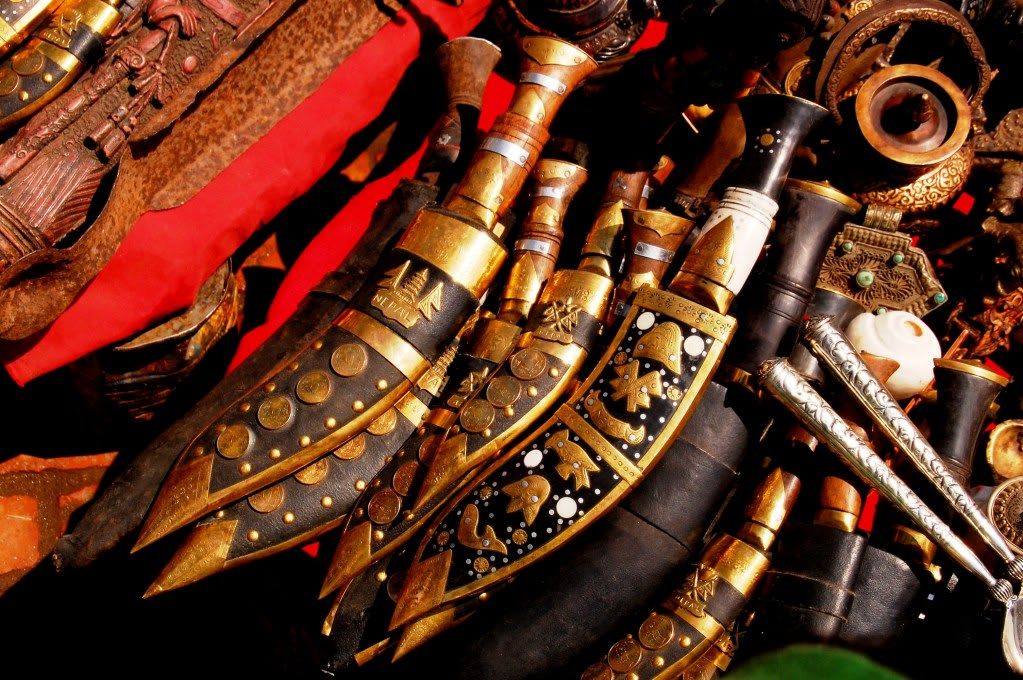 One thing that cannot be missed is the 'khukri' - a knife made famous by the Gurkha regiments of India and Great Britain. They make a great souvenir.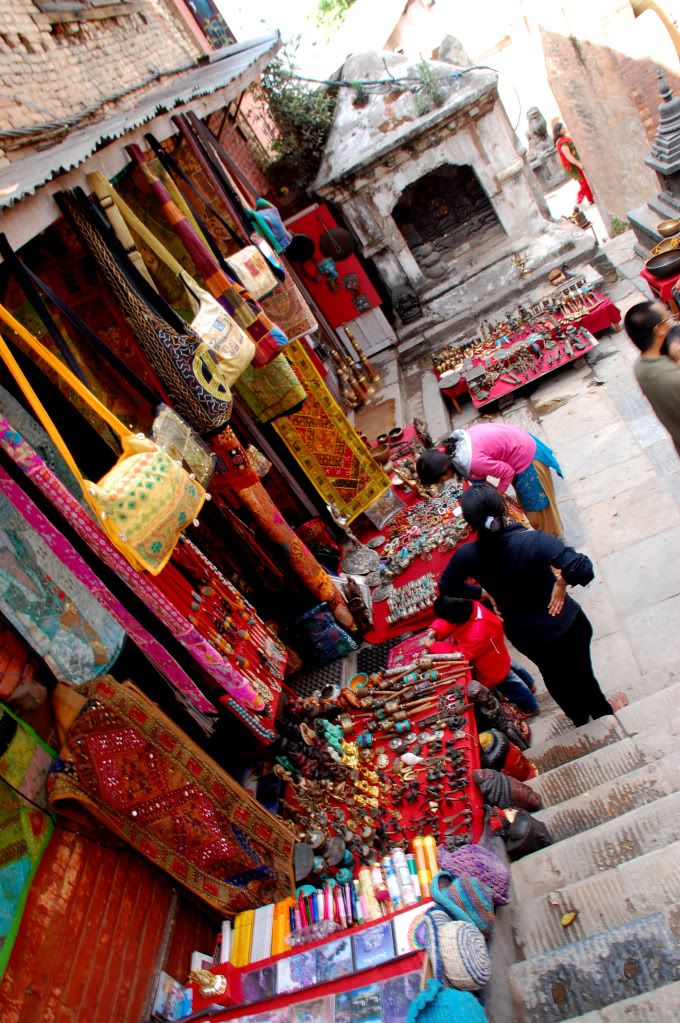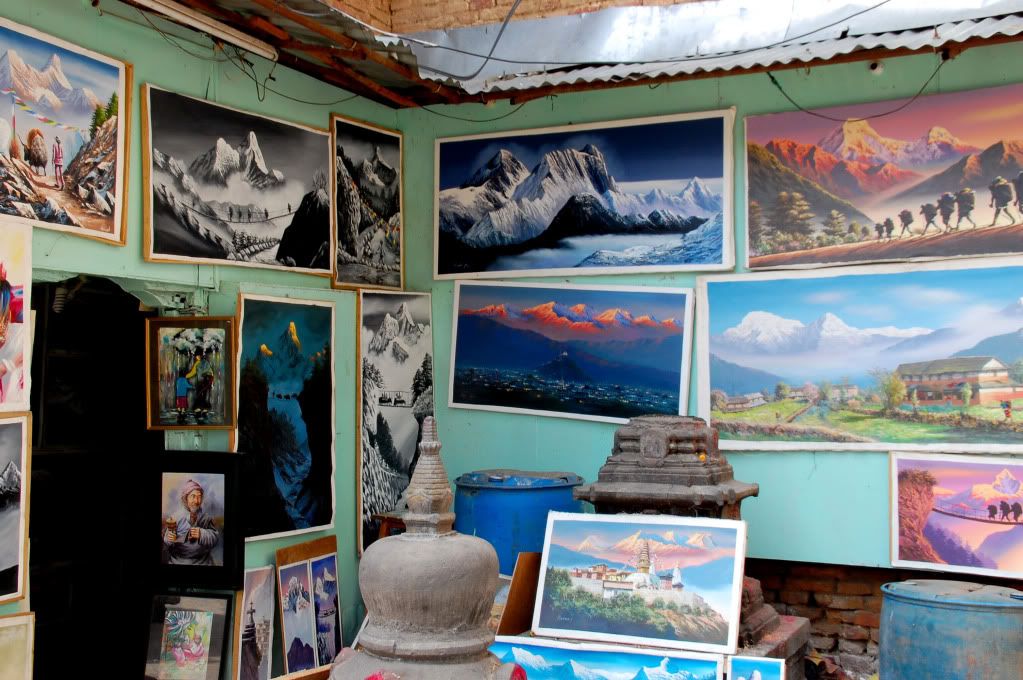 I stayed for a week, visiting what any tourist to the city would see. But my sightseeing was limited to only Kathmandu. Maybe next time I'll go and see Nepal in all its glory. Already I've heard so much about western Nepal and its majestic snow capped mountains. But that will have to wait.
As I write this, still in my brother's house and only a few hours from my flight back to Kolkata, I am already missing this paradise tucked away in the Himalayas. I really hope to return soon.