Last Saturday I went to Fort St. George with a friend. I've been planning to visit the place for some time now and was anxious about it. It's the first fort built by the British in India and is to this day one of the most important historical places of the British era.
Today, the fort houses the Legislative Assembly of the Tamil Nadu state. It's not one of those desolate and crumbling fortresses but rather full of life. There were people everywhere - tourists, civilians, even the military. It is the seat of the state government.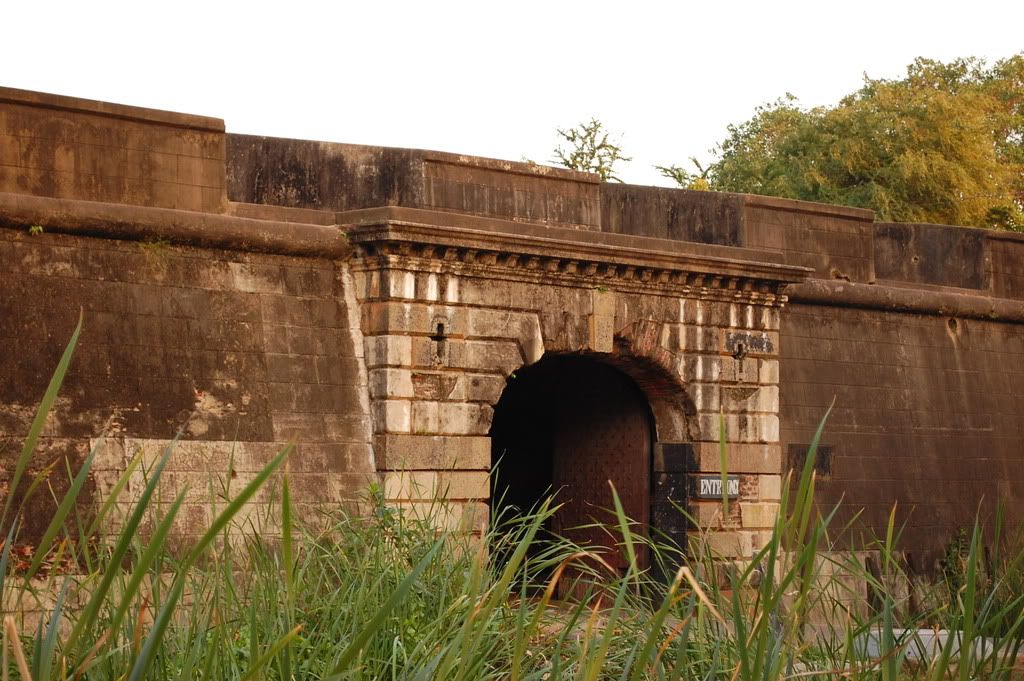 Fort Entrance
We reached the place after travelling some 15 minutes on the local train. Before I saw the fort, I had imagined it to be an old British stronghold that attracted only tourists and historians. Looking back, I couldn't be more wrong.
Cupola
One can find exquisite buildings of the British period. My favourite was the cupola. Some said it used to house a statue of Lord Cornwallis. Now it's empty although I envision it to be much better with the late governor-general of British India.
St. Mary's Church
Another building that caught my attention was St. Mary's Church. It is said to be the oldest Anglican Church in India. It's a must see for anyone visiting Chennai.
St. Mary's Church
St. Mary's Church
St. Mary's Church
St. Mary's Church - Interior
St. Mary's Church - Interior
Some Government Building
One can see the legacy of the British everywhere. The buildings that once housed the Raj are now occupied by the government. Those in power may change but their seat remains the same :-)
Secretariat Building
Fort Musuem
Then we came across the Fort Museum. It showcases some of the best examples of the period. If one is interested in British history, this is the place to be.
Fort Museum - Painting Gallery
Fort Museum - Pistols
Fort Museum - Mortars
Some Old Building
There were other buildings like the Clive House which I wanted to visit but was not open to the public. In the end we spent the better half of the day within the fort. If anyone who's reading this is planning to visit Chennai, then I recommend you spend an afternoon here.
View from Fort Train Station